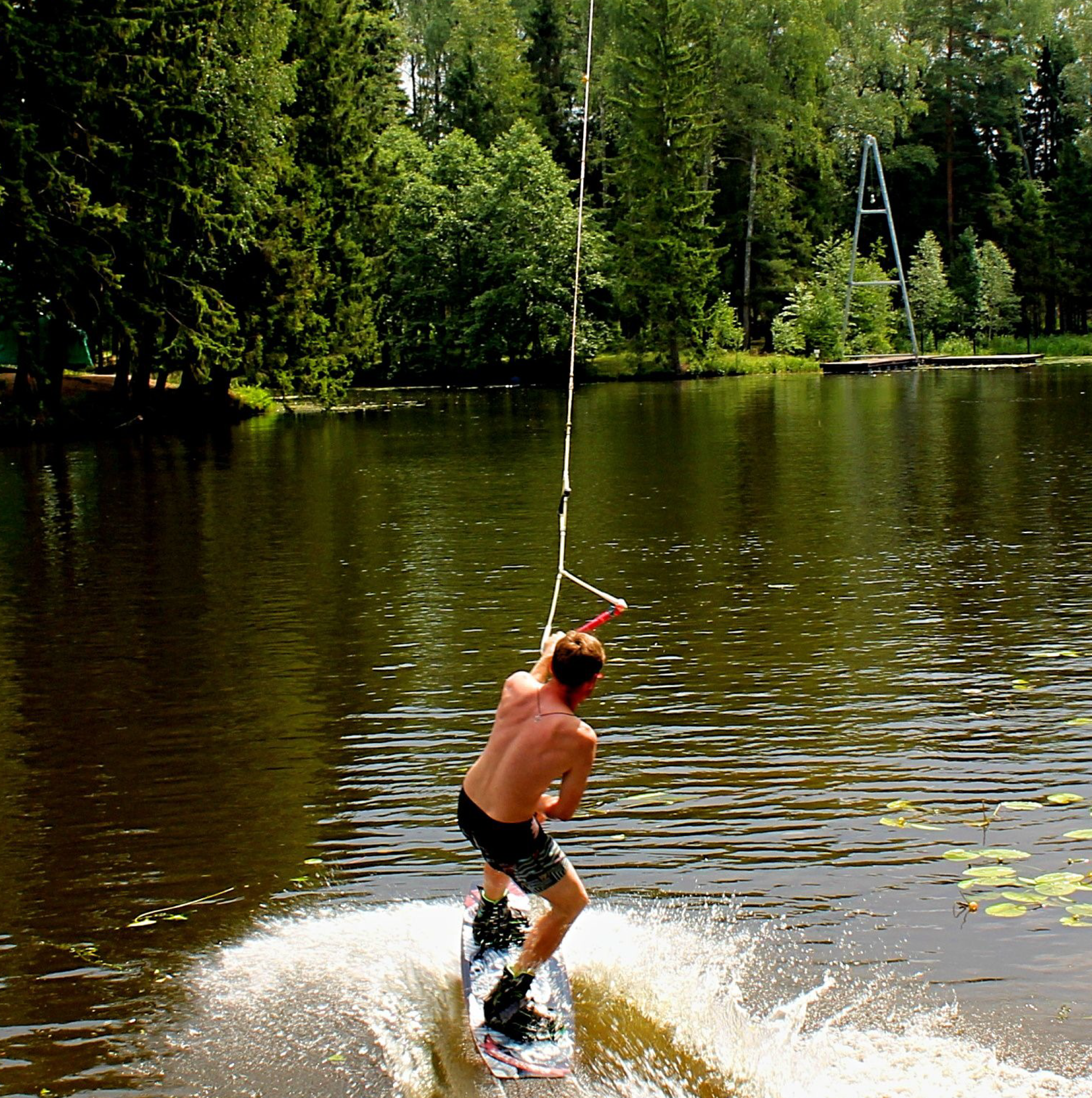 SUCCESS FACTOR
OF TOWING INSTALLATIONS:
COMMERCIAL COMPONENT OF THE PROJECT:
In Europe, cable wakeboarding is much more developed than the boat one due to its availability and environmental friendliness. There are 150+ wake parks in Europe; Russia has only 15 ring wake parks and multiple reverse home-made cable-tow installations. In the wake parks springboards and other floating or stationary figures, which athletes pass while riding, are placed on the water surface. Possible inclusion of wakeboarding in Olympic sports for the 2024 Olympics increases interest among related sports such as snowboarding and skateboarding.
QUICK PAYBACK TOWING INSTALLATION:
The cost of Worldex Sport equipment including delivery and installation is less than Western and Russian analogues. Towing installations use more efficient systems that allow operating the equipment with a maximum efficiency. This will allow recouping the cost of equipment purchase by the end of the first season of operation already.
RELIABILITY OF WORLDEX SPORT TOWING INSTALLATION:
Before offering you our equipment and launching its mass production, during the year we had been testing our equipment with various tests, as a result of which we got a fully modified and tuned product that is not inferior to Western analogues. Unlike many manufacturers, we have a certificate of conformity for all our products.